Avalon & Stone Harbor Beach
2020 was a historic and challenging year, in many ways. From adapting to new norms of life, to living through the pandemic as it impacts different economic sectors. This year we had to change the way we operated in the real estate space. By leveraging technology, we were fortunate to continually assist our clients with all their real estate needs in Avalon & Stone Harbor.
When the COVID-19 outbreak forced our lives into quarantine to flatten the curve, there was so much uncertainty. Many anticipated and feared an overall economic downturn. This included slow or even nonexistent real estate activity, as people were staying home to prevent the spread of the virus. This trend was true to start the year - there were not many listings being marked as under contract or sold. After a few weeks, we found ways to operate safely. Our team was able to show property to our clients, for both sales and rentals. All of a sudden, the market had changed drastically. Avalon & Stone Harbor were flooded with more buyers than had ever been seen before. Generally, people were looking to relocate from the larger primary markets like New York City, Philadelphia, and other cities. Quickly, a "frenzy" in both the sale and rental market had started. The added demand drove pricing up and dramatically decreased inventory levels. Looking at the year over year comparison (see the chart below), you will see record numbers with 480 total properties sold, over $1 trillion in total sales, and the average sold price increasing by over $300 thousand.

In 2020 we raised the bar, both locally and globally as a brand. We are proud to report $126 million in total sales volume, 26.1% growth in total dollar volume sold, 14.5% increase in number of units sold, and 36% growth in listings dollar volume sold. Collectively the Sotheby's International Realty Brand produced a high of $150 Billion in global sales volume, $2.9 Billion circled through our referral network. Today, we have dangerously low inventory with 63 active properties on the whole island. We should see new inventory come to the market in the coming months. Motivated buyers need to be ready to react if a property populates in their price range.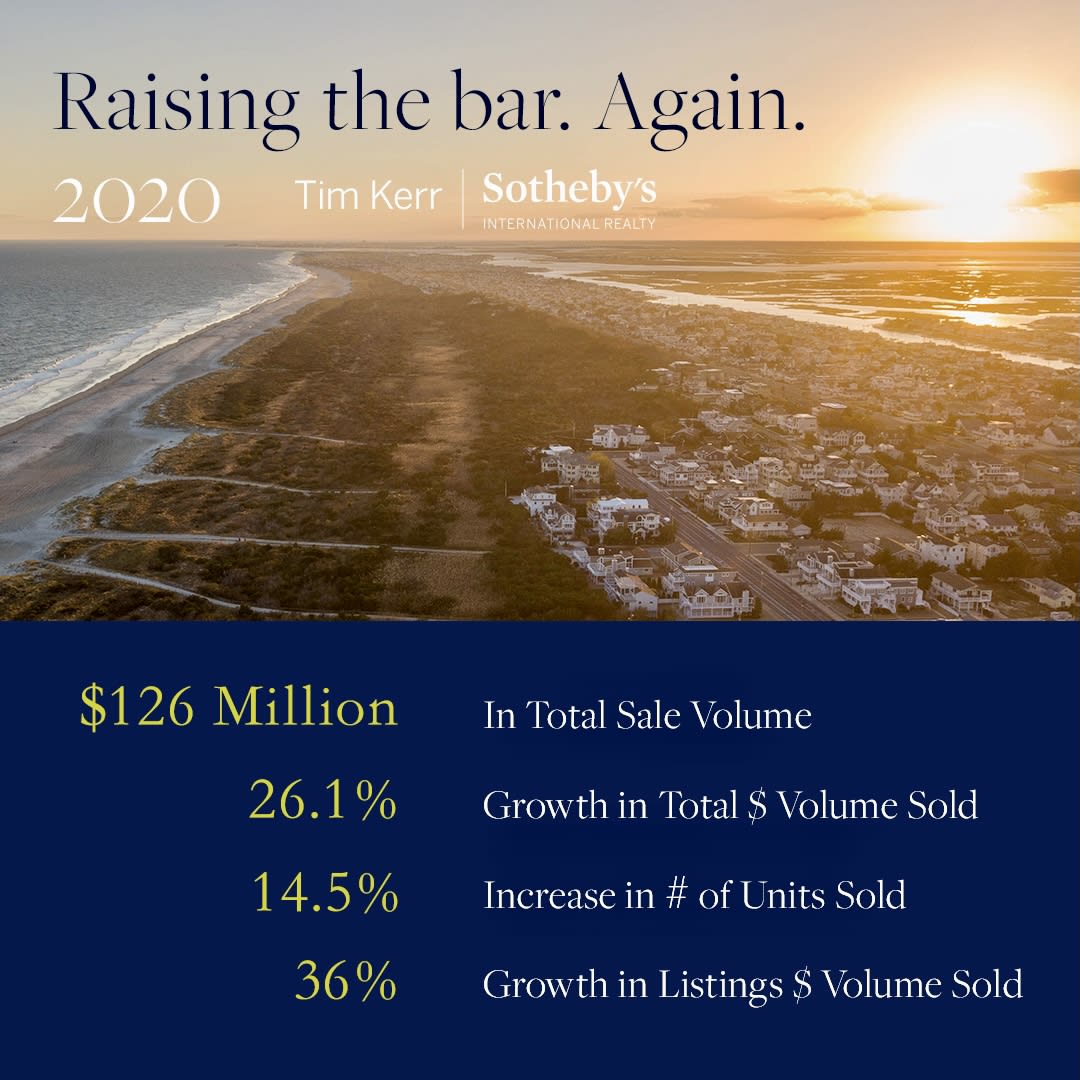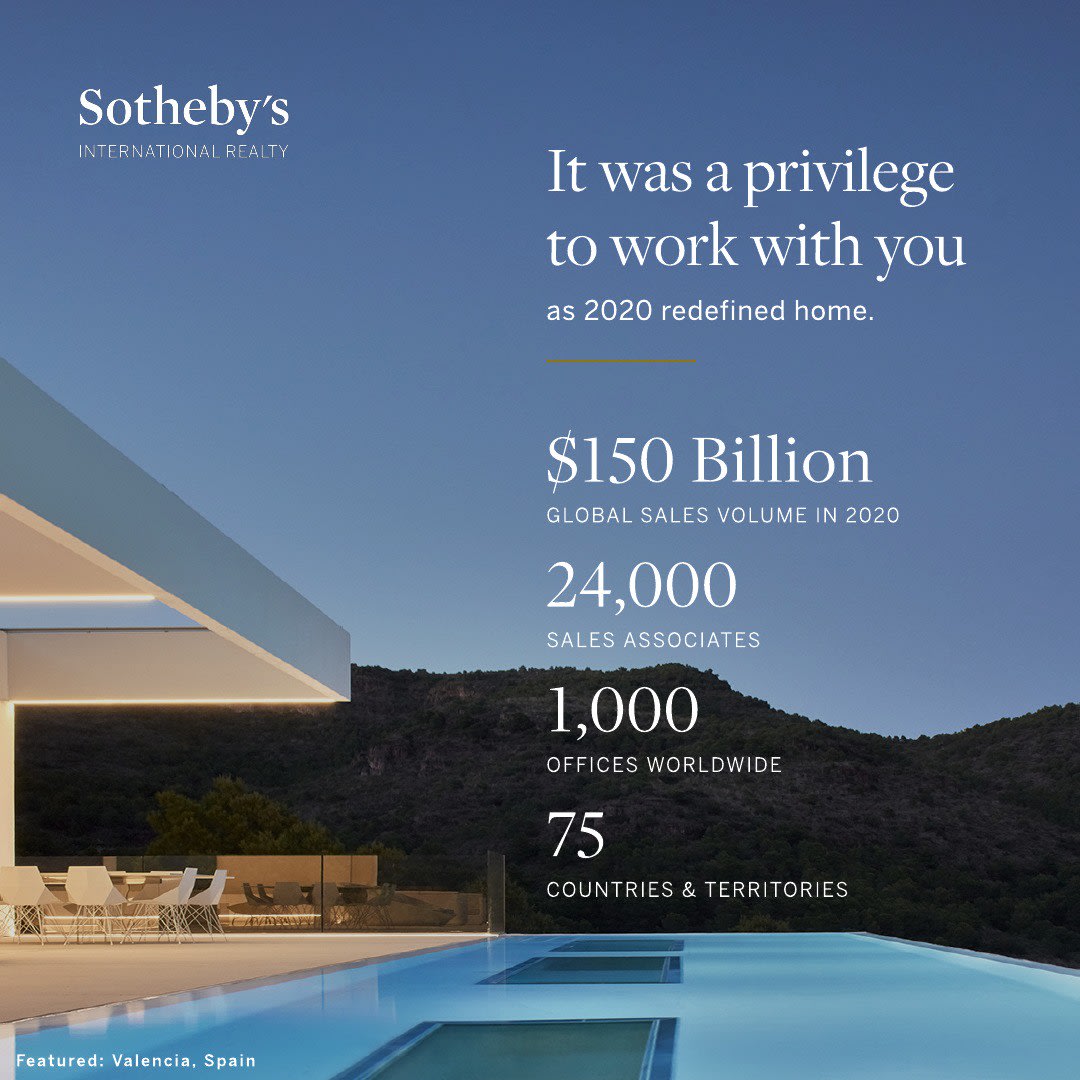 Rental inventory is also at an all time low, with a very high demand of tenants looking to rent. This year, many owners are choosing to use their property instead of renting to tenants. If you are planning to vacation in Avalon or Stone Harbor this summer, contact us to find your perfect rental home. New inventory does become available, but the availability moves fast. There is absolutely an advantage to working with an agent. We can find you a rental property before it is listed online as available.
Thank you to our clients, it's a privilege helping you secure extraordinary assets on the 7 Mile Island. We look forward to continually working with you and providing the island's best service.